Infor SunSystems Contract & Service Billing (CSB)
Contract & Service Billing (CSB) provides you with a reliable and extremely flexible system for managing your debtor invoices. It also allows you to create recurring contract invoices and services invoices and adhoc invoices.
Raise and issue invoices based on your existing debtors with SunSystems utilising the data you already have.
When an invoice is created in CSB, it is posted directly to the SunSystems Ledger. No requirement for an expensive bridging solution to maintain a single ledger. As with all our process automation solutions, CSB directly integrates with SunSystems at a level that competitors cannot match.
CSB also has the ability to import invoices from external solutions to be formatted and sent - with all imported invoices being posted directly to your ledger against your debtors.
Why people choose Contract & Service Billing
Works on your data out of the box
Functional security controls
Links to other data sources
Drill down to Collect Credit Management
We can turn your vision into reality.
Complete the form below, or contact us on +44 (0)207 268 9800 to speak to one of our experts today.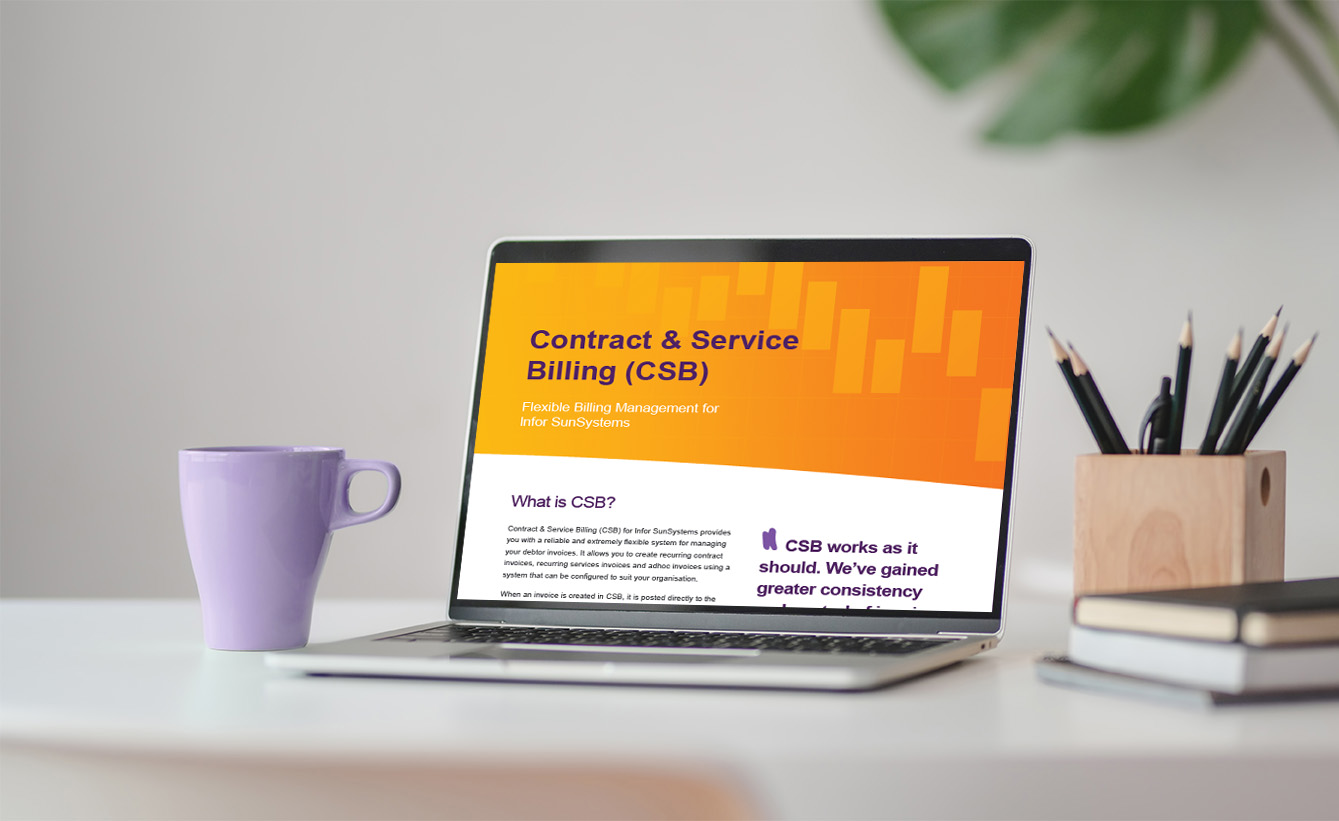 Want to know more?
We understand that the software selection process takes time and research. CSB has helped many organisations like yours transform the way they do business. Download our Contract & Service Billing brochure to learn more.
Download CSB Brochure