Historical Infor SunSystems and iPOS data at your fingertips without the need to maintain a SunSystems database
Access to your historical Infor SunSystems & iPOS data...when you want
Having immediate access to your historical Infor SunSystems data is essential for businesses that have moved away from SunSystems. Holding years of transactional data for audit purposes can be a burden on your resources and distract you from investing in your new platform. But what if there was a solution that could provide you with easy access to your historical Infor SunSystems data when you want it, without the need for costly SunSystems & Q&A licenses?
Introducing Archive Inquiry - the innovative solution that can be implemented in under a day and seamlessly integrated into your existing SunSystems database. Archive Inquiry allows you to efficiently and effectively interrogate your archive Infor SunSystems ledger and iPOS procurement data, giving you the most powerful inquiry functionality available.
Not only does Archive Inquiry save you time and resources, but it also offers the added benefit of being based on the highly popular Advanced Inquiry ad-hoc reporting solution, making it the latest and greatest addition to our comprehensive solution suite. So why wait? Simplify your archive access and streamline your audit processes with Archive Inquiry.
Why people choose Archive Inquiry
Works on your data out of the box
Functional security controls
Fast extraction for quick data checks
Links to other data sources
Allows for multiple inquiries to be run and viewed on the screen simultaneously
We can turn your vision into reality.
Complete the form below, or contact us on +44 (0)207 268 9800 to speak to one of our experts today.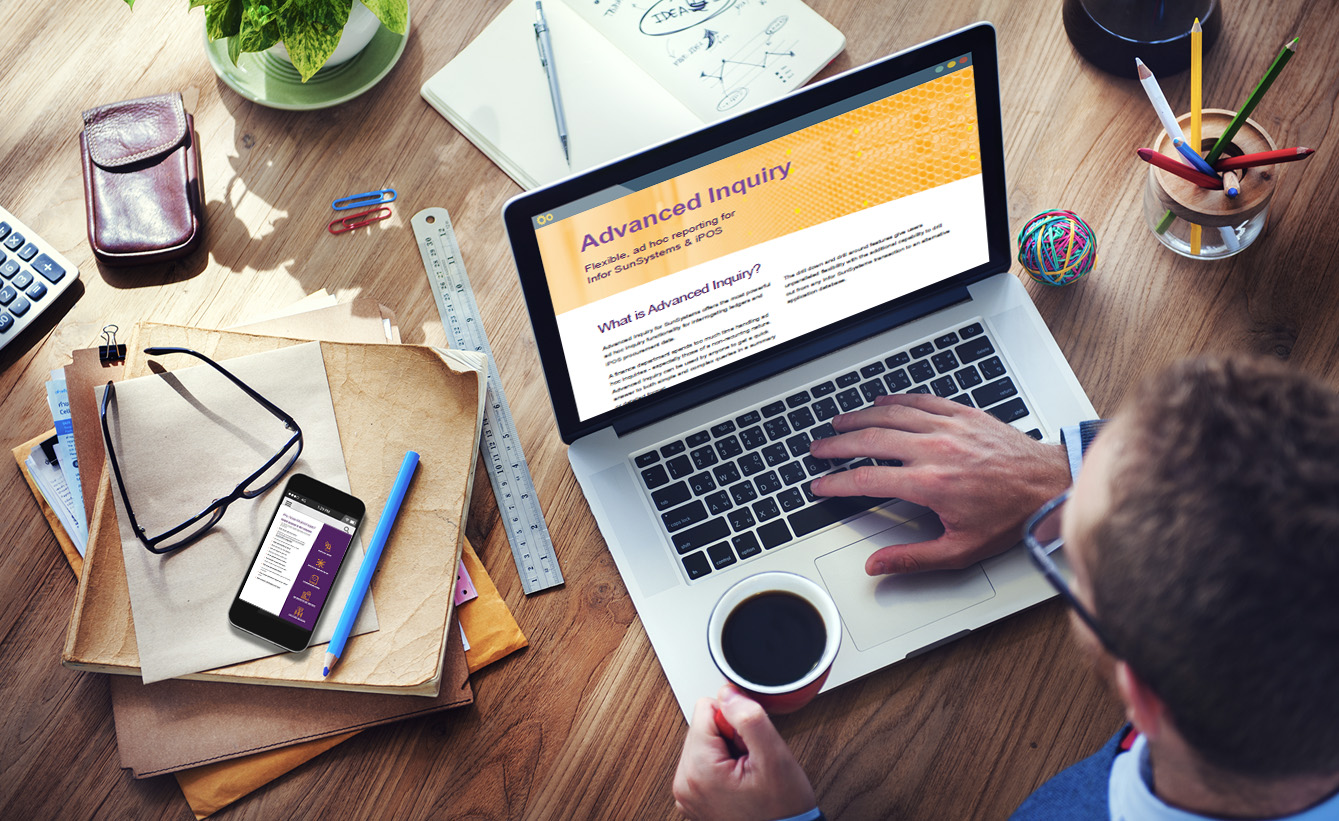 Want to know more?
We understand that the software selection process takes time and research. Archive Inquiry has helped many organisations like yours transform the way they do business. Download our Archive Inquiry brochure to learn more.
Download Advanced Inquiry Brochure