Collect Credit Management for Infor SunSystems
A comprehensive credit management solution developed specifically for Infor SunSystems, Collect is designed to automate & streamline your credit control to improve productivity and to bring immediate cost benefits. Collect will increase your working capital, and reduce long term overdue amounts through automating the sending of regular statements and reminder letters.
Seamlessly integrated with SunSystems and with a single point of entry, Collect can be personalised for each user allowing you to generate a daily activity list based on action codes and promise date.
Collect provides exceptional flexibility, with multi-user and multi-currency, exporting to multiple document formats and its ability to drill down to CSB (Contract Service Billing) for invoice view. Collect also records a continuous thread of all communications with your customer to give you better traceability.
Why people choose collect
Works on your data out of the box
User-defined search set generation
Drill back to CSB Billing Management
We can turn your vision into reality.
Complete the form below, or contact us on +44 (0)207 268 9800 to speak to one of our experts today.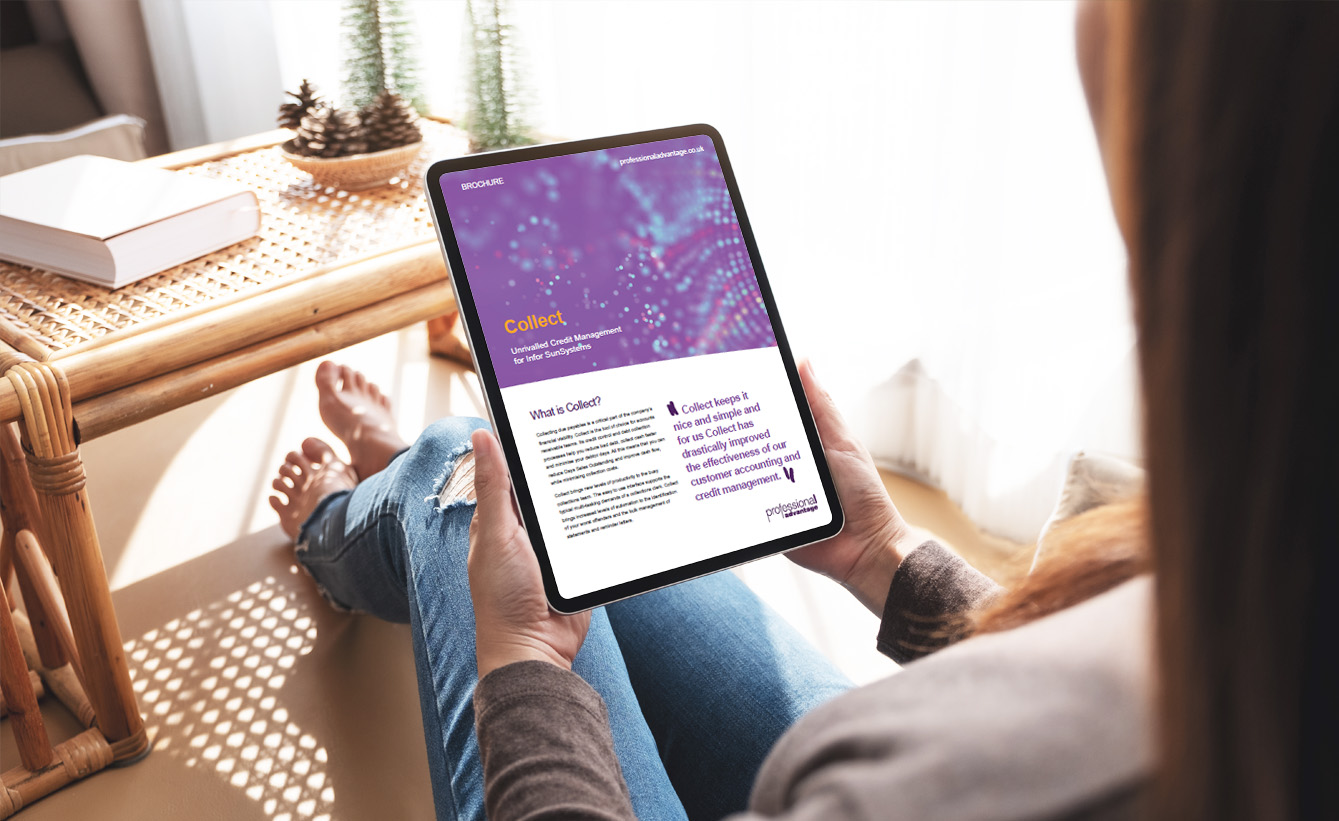 Want to know more?
We understand that the software selection process takes time and research. Collect has helped many organisations like yours transform the way they do business. Download our Collect Credit Management brochure to learn more.
Download Collect Brochure