Infor SunSystems & iPOS data at your fingertips
Advanced Inquiry (AQ) is the most powerful ad hoc analysis solution for Infor SunSystems. It enables you to interrogate your SunSystems ledger and iPOS from any dimension. AQ can even deploy outside the Office of Finance without the need for another SunSystems user licence.
This unique, quick and easy to use interface allows you to drill down by a number of attributes including analysis dimensions, journal, account, transaction source and allocation. See your information in multi-screens, multi-account summary and in detail.
With AQ, you can instantly transfer your data to Microsoft Office and quickly analyse your data with fast extraction.
AQ offers great flexibility when it comes to queries and self-service reporting. You can query any part of a transaction, save the query to use in the future and even export it for sharing. Experience unrestricted queries as they are not limited by dates or periods. This means you can dynamically change your selection criteria.
AQ spans across the SunSystems ledger, iPOS eProcurement, Bank Reconciliation and Collect.
Why people choose Advanced Inquiry
Works on your data out of the box
Functional security controls
Fast extraction for quick data checks
Links to other data sources
Allows for multiple inquiries to be run and viewed on the screen simultaneously
We can turn your vision into reality.
Complete the form below, or contact us on +44 (0)207 268 9800 to speak to one of our experts today.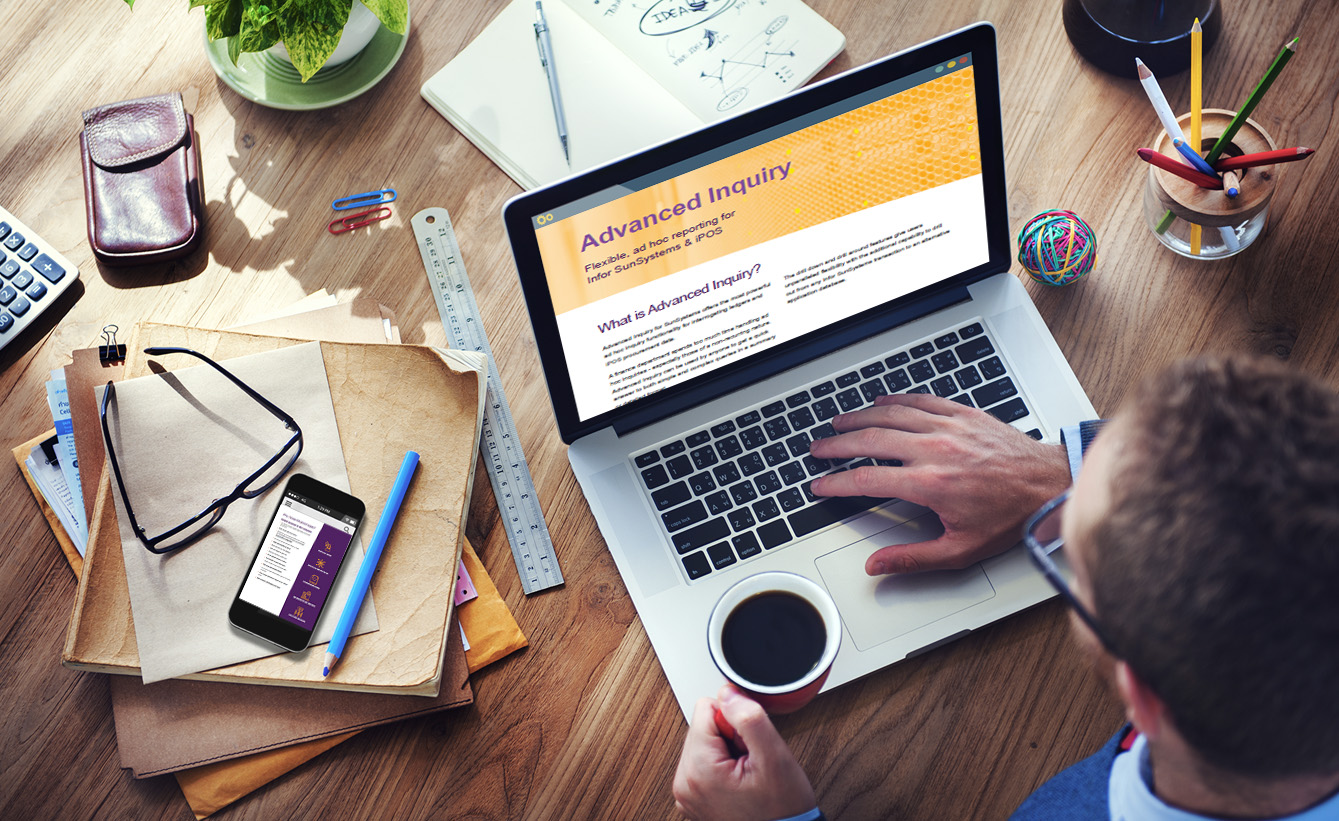 Want to know more?
We understand that the software selection process takes time and research. Advanced Inquiry has helped many organisations like yours transform the way they do business. Download our Advanced Inquiry brochure to learn more.
UK Advanced Inquiry Brochure March 2023