Interactive data visualisation
Microsoft Power BI
Power BI solves reporting, analytics and dashboarding challenges. Our Power BI connectors help accelerate adoption of Power BI within your organisation.
What is the fastest way to get an answer using Microsoft Power BI? This short video gives a look into the Microsoft Power BI Q&A Feature.
Power BI & Excel
Has your organisation been using Excel for your reporting requirements? Microsoft Power BI is the next level of reporting over Excel. Power BI builds on Excel capabilities by adding scheduled data refresh, data visualisations and single view dashboards for multiple ranges of data and sources.
Analysis & Visualisation
Get a single point of view with Power BI's ability to combine data from hundreds of data sources. Built-in functionality allows users to slice, dice and transform data using built-in or custom visuals. Then choose what and when to publish and share insights.
Collaboration & Access
Power BI allows users to publish and share their content with colleagues inside and outside the organisation. Users can then access real-time data from any location or device subject to their individual user permissions. Preset KPI triggers monitor data changes and send users alerts as necessary.
3 Step Self-Service BI
In just 3 steps Power BI lets you develop your own reports.
Step 1 - Get your Data
Step 2 - Craft Data Stories
Step 3 - Collaborate and Share
Why partner with Professional Advantage?.
While some organisations opt to take on a Power BI project without engaging with an external consultant, we find many of our clients gain substantial value from partnering up with an industry expert to help guide them through the project and make sure they achieve their set objectives.
At Professional Advantage we like to keep options open for our clients. When we discuss Power BI projects with prospects, our technology experts take the time to listen to and discuss your organisation's unique business requirements and then make their recommendations based on industry knowledge and their experience implementing Power BI. We have applied different models of engagement, subject to the resources and business intelligence skills that the client can contribute to the project.
If you are ready to start exploring the value that Power BI can bring to your organisation, connect with us and we will work with your organisation's individual circumstances to guide you on the first step of discovery.
Power BI Connectors
Learn how to achieve more from your investment in Infor SunSystems or Microsoft Dynamics 365 Business Central with Power BI.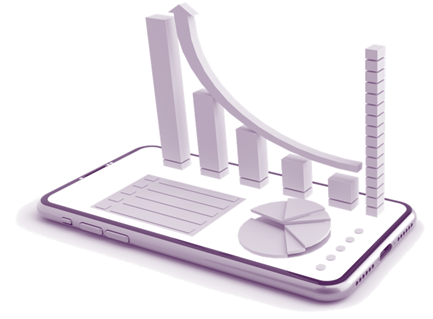 'Microsoft Power BI highlights the value of the underlying systems. It powers up other applications such as ERP and CRM. With so much data stored, Power BI brings that data to light.'
Applications Support Officer, Surveying Solutions Company
Not quite ready yet?
We understand that the software selection process takes time and research. To assist you with your journey, we have picked a selection of resources for you to review. Please click on the links below to access the resource of your choice.
Frequently Asked Questions
Got questions about Microsoft Power BI? Here are our top frequently asked questions:
What are the Power BI Components?
What is the difference between the Power BI Desktop and Power BI Service?
Can I use Power BI for budgeting and forecasting?
Read about the most frequently asked questions here.
We can turn your vision into reality.
Complete the form below, or contact us on +44 (0)207 268 9800 to speak to one of our experts today.