What is Master Data Management (MDM)?
Master Data Management enables companies to maintain master data and reference data across the business.
Many multi-entity companies strive to maintain standard master data and reference data across the enterprise. Frequently manual controls and forms are used to manage the process of adding new data items and changing/deleting existing ones. This process is tedious, administratively heavy, time consuming and unproductive. Errors and delays in the process can cause frustration, inaccuracy and missed deliverables.
The Master Data Management extension for Dynamics 365 Business Central from Professional Advantage takes control over the standardisation of master/reference data for multi-entity organisations, saves time and effort for the finance team and creates a smoother and more harmonious workload.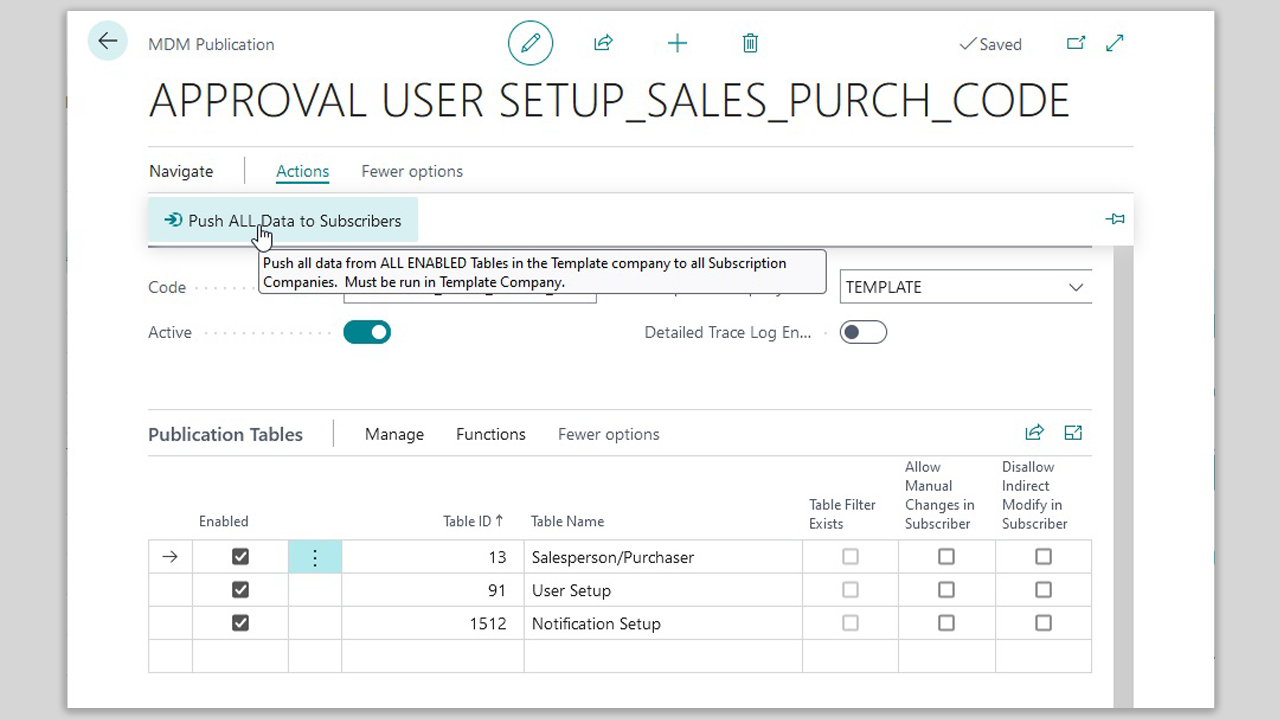 MDM automates the replication of add/change/delete actions in nominated master/reference data from a template (publisher) entity in Business Central, which then publishes the action to any number of recipient (subscriber) entities and optionally can restrict these entities from making their own local changes. Subscriber entity data validation rules can optionally be applied or ignored by the update process and validation errors are reported in the activity log.
In summary, all master/reference data adds/changes/deletes are performed in the template entity and automatically applied in near real time to all the subscribing entities
Who will benefit from MDM?
MDM is ideal for customers with multiple separate company databases within the one Business Central tenant that share the same master data, setup, configuration, accounting periods and other company-level data points.
The business benefits of our Master Data Management extension include:
Controls master and reference data across the enterprise.
Orchestrates the adding, updating and deleting of nominated data to be automatically replicated across one or many nominated companies.
Executes data changes quickly and accurately across the enterprise.
Prevents or optionally controls multiple entry points for common data across companies.
Less review and approval checkpoints which speeds up the process and makes auditors happy.
Optionally applies validation rules defined at the subscriber company level.
An audit log gives full visibility and tracking of every add, change and delete action.
A significant improvement in the speed, quality and management of data fields across the enterprise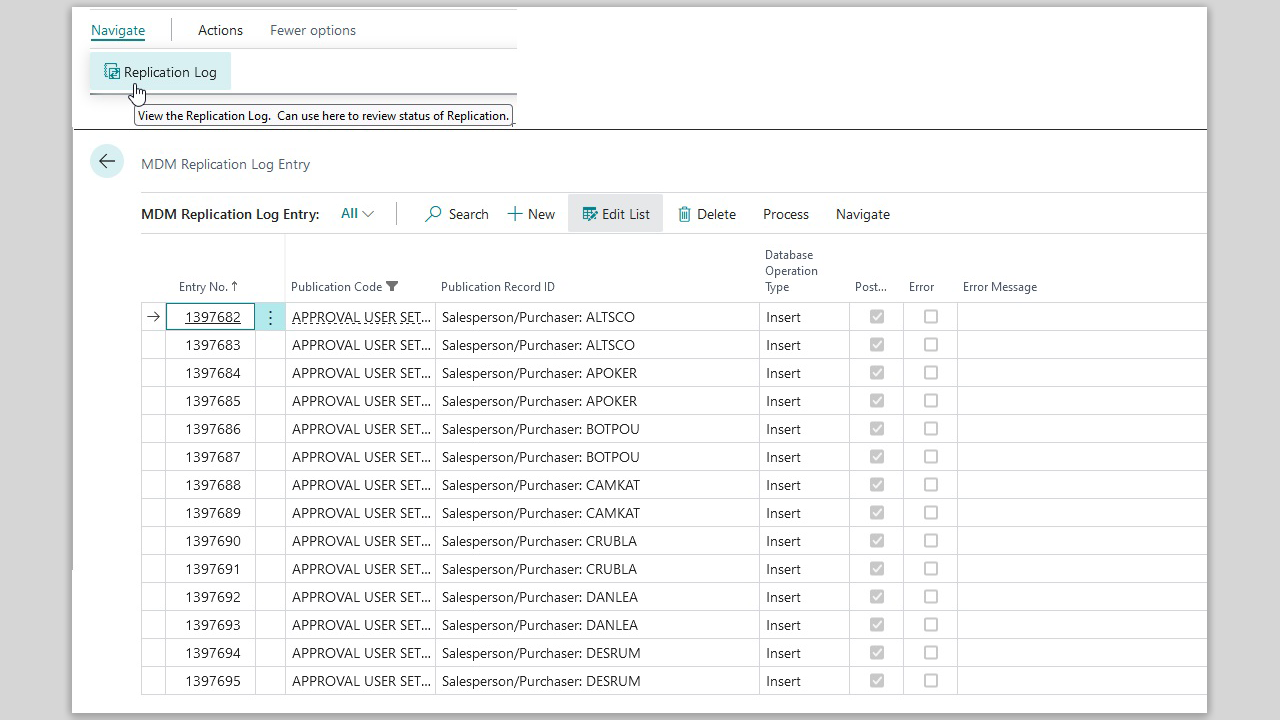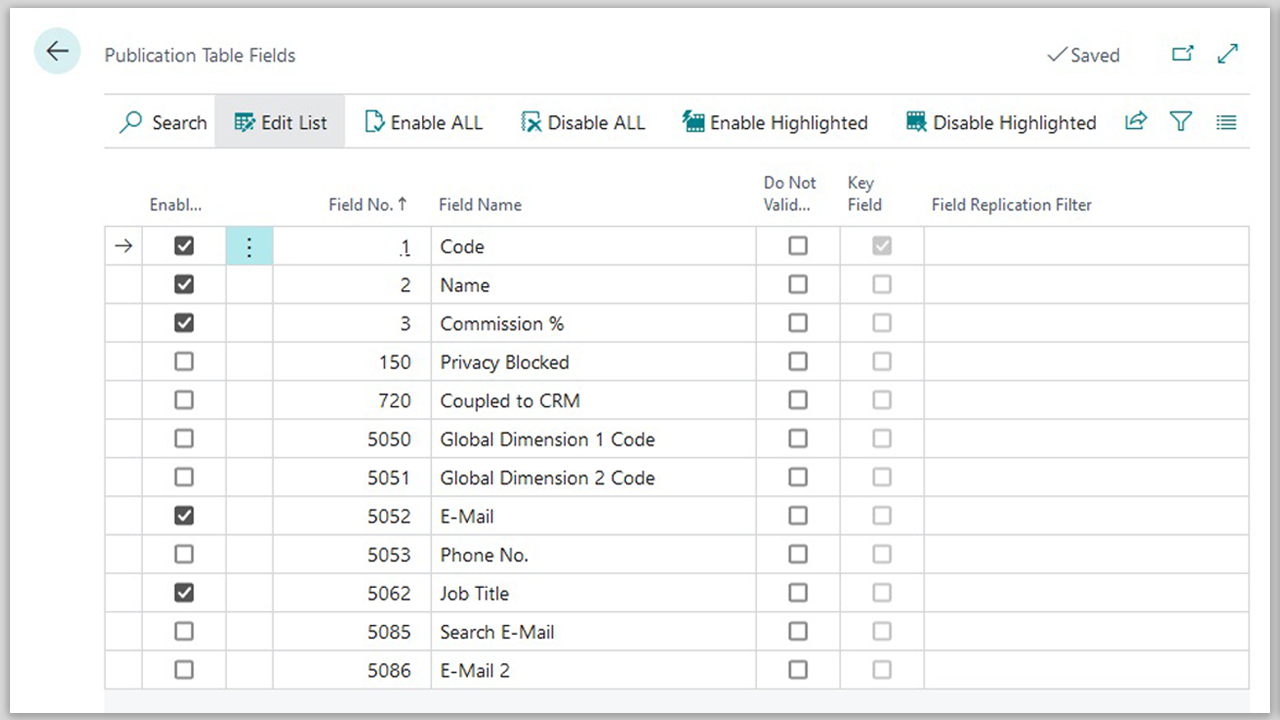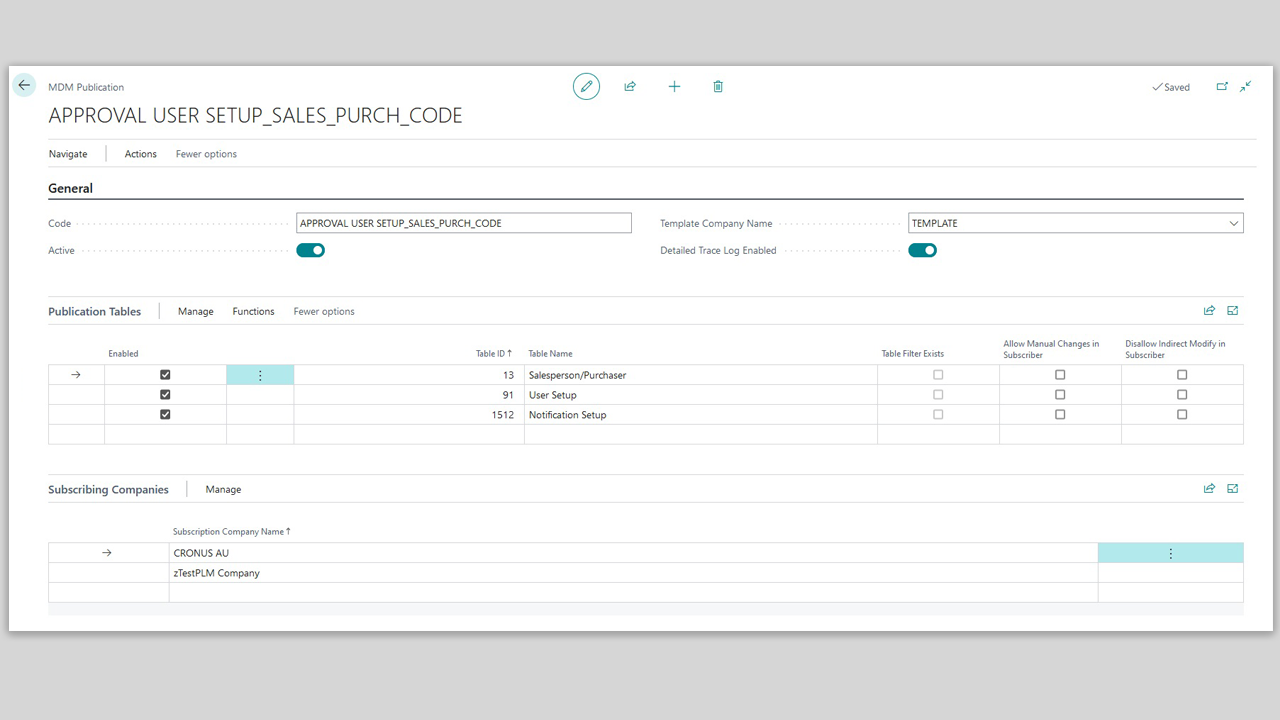 We can turn your vision into reality.
Complete the form below, or contact us on +44 (0)207 268 9800 to speak to one of our experts today.